D-DAY TOUR : Gold, Omaha (HALF DAY)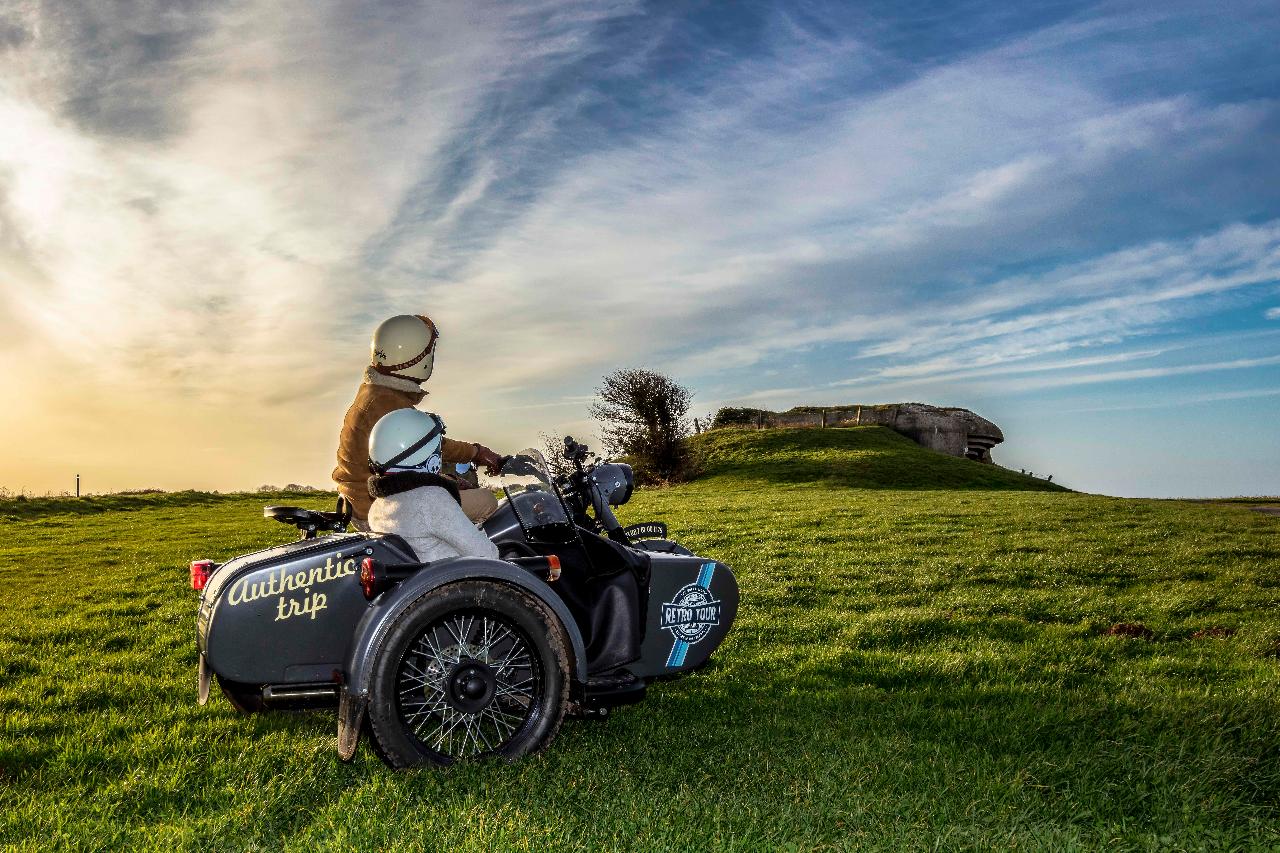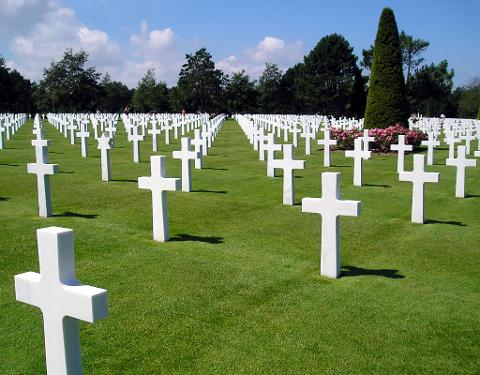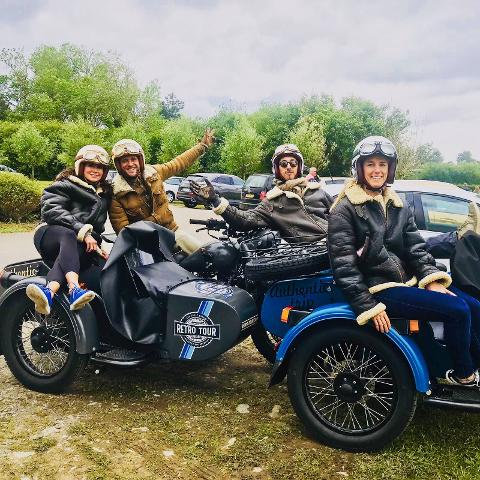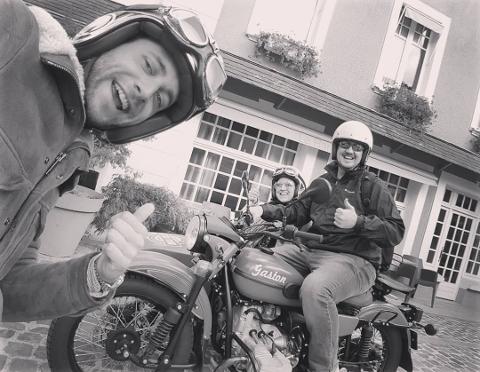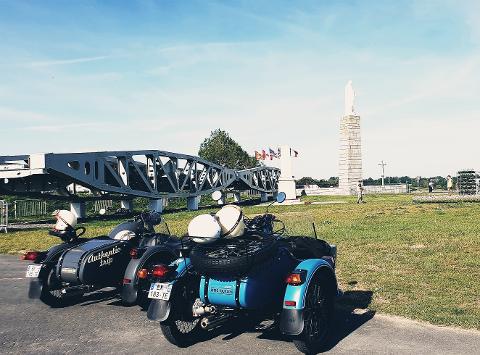 Duration: 210 Minutes (approx.)
Location: Bayeux, Normandie
Product code: 125886P1
« The perfect way to relive the D-Day »
During a half day, you will discover breathtaking landscapes between land and sea.
Our Gentlemen Siders will share with you facts about the high points of the D-Day.
Through landscapes and museums, you will experience what the D-Day was like in 1944.
So are you ready?
Your Gentleman Sider will come to pick you up from the location you want if it is in Bayeux or nearby (5 km).
Price is 359 € for one or two passengers / sidecar.
If you are a group of more than two passengers, please book the number of sidecars accordingly.
(for example: 2 passengers = 1 sidecar minimum, 3 passengers = 2 sidecars minimum)
*********************************************************************************************************


"La Formule idéale pour revivre le Jour-J"


A travers ce circuit d'une demi-journée vous découvrirez des paysages époustouflants entre terre et mer.
Nos Gentlemen Siders partageront avec vous des anecdotes sur les moments forts du Jour-J.
Ces lieux vous feront découvrir par leur paysages et leurs musées ce que fut le Débarquement de 1944.
Alors prêts à embarquer ?


Votre Gentleman Sider viendra vous chercher depuis le lieu de votre choix s'il est situé dans Bayeux et les alentours (5 km).
Le prix de 359 € est valable pour 1 ou 2 passagers / sidecar.
Si vous êtes plus de deux passagers, veuillez reserver le nombre de sidecars correspondant.
(ex : 2 passagers = 1 sidecar minimum; 3 passagers = 2 sidecars minimum)